I've been on an ongoing search for dining chairs. From Craigslist to all of the usual retail haunts, I haven't found something I want to commit to. In reality, I've probably found several worthy specimens, but my indecision has prevented me from actually making the purchase. The problem is that I'm trying to accomplish a successful mix of old and new, and wanting to execute it properly. We have an antique oak dining table available to us from my parents-in-law, and the piece is really beautiful. A house full of antique furniture isn't really my style, but I LOVE the mix of antique and modern, so I think it can work. Plus, the table is perfect for our daily needs, and it has a million leaves to expand for large gatherings, etc. This (grainy) photo is similar to what we have:
I really love the base detailing, and ours is a nice "wood" color that will work well with our dark floors. Now for the chairs.
I love these in white, and especially love the modern take on the Windsor chair. Plus, these are smaller in scale than a traditional Windsor chair, which would work better for me.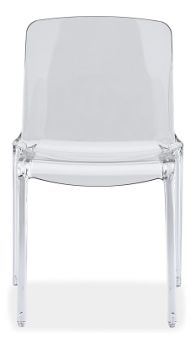 Then there's this beauty. Not quite a Ghost chair, but the same effect. I like chairs without arms because they push in all the way (when my dining room isn't in complete disarray), and these take up minimal visual space. My fear is that they would be too "lightweight with that heavy oak table. Moving on.
Back to West Elm we go. I stumbled across these just now, and they're on sale! I like the retro lines, and think the white one would work well, but if I remember correctly, last time I was in there, this chair felt a bit "small" to me. Kind of like a child's chair. I'll have to double check though--this sale may be too good to pass up :)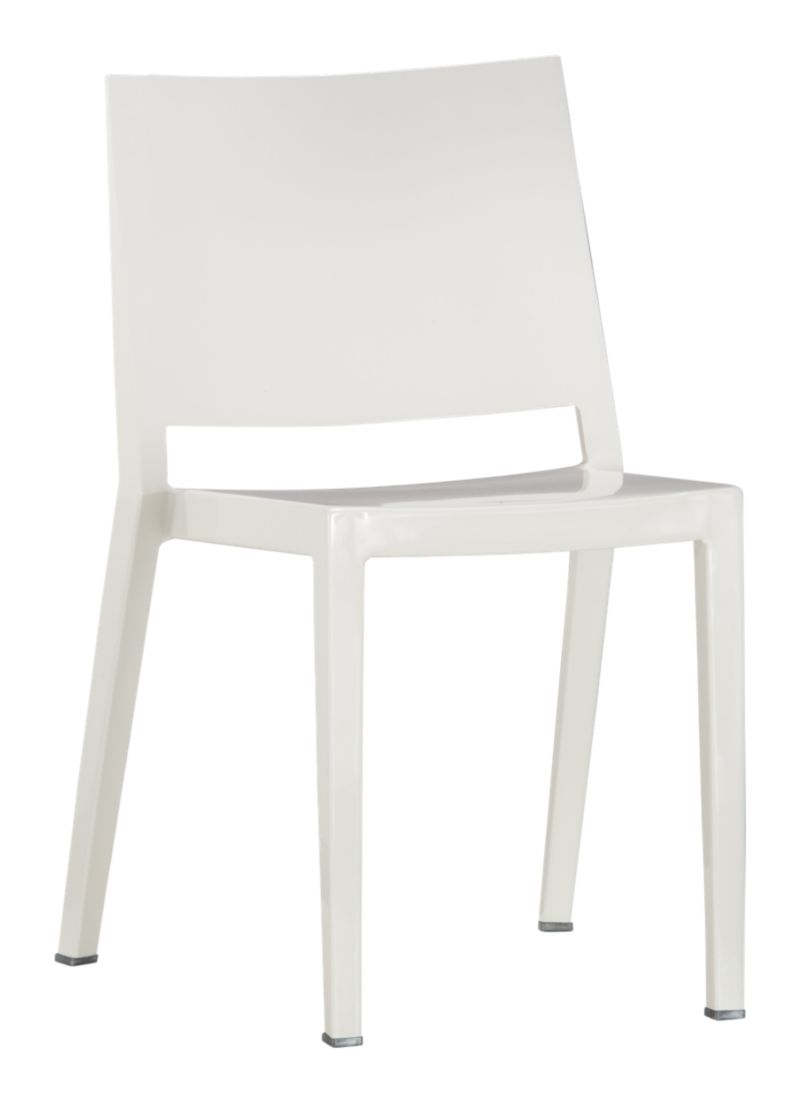 This Ypsilon side chair from Crate & Barrel is probably at the top of my list right now. Its powder coated steel, which gives it a delicious glossy finish, and it would be so easy to clean. Plus, its so different in style than the table, and it would be such a unique mix. Maybe too different though.......see how I can talk myself out of anything?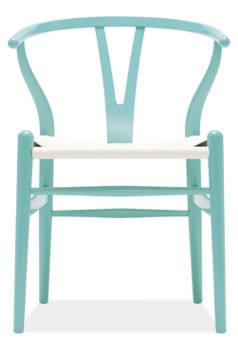 If money were no object, this would be the one. Hands down. I shouldn't have even ventured into this territory, because I love these, and they're perfect in every way. But at $855 a piece, not perfect enough. Check them out
here
though, because they come in a ton of fun colors!
This is an interesting one from CB2
. I like it because its a little bit industrial, but has some softer lines. Might be an interesting pairing of materials, and maybe pick up on the stainless elements I have in the adjacent
kitchen
. Hmmmm......
So what will it be? Any suggestions? I'm sure I'll look through many more options before I decide on a winner......