My January issue of Canadian House & Home magazine informs me that one of the top trends trickling down from the runway to home interiors is watercolour. I'm happy that some of my design sources tell me what's fashionable in clothing right now, because these days I've chosen to remain completely clueless about what's up and coming in the fashion world. Its a self-preservation technique, really, because during my pregnancy, I gained 50 pounds, and while I've dropped 40 of it over the last 3 months, the last nasty ten needs to go away before I can start getting excited about new clothes again. So while I'm certainly not filling my closet with any of the latest trends, when it comes to home decor, one size fits all, and I'm loving all of the watercolour-inspired items starting to appear.
In furniture: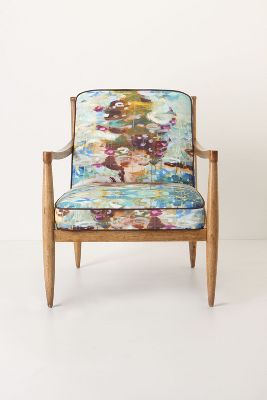 Bedding:
Housewares:
Floorcoverings: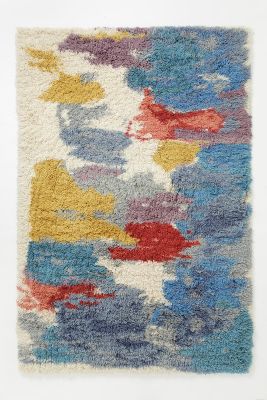 source
Textiles:
source
source
I also did a quick search on Etsy, and there's an infinite number of original watercolor paintings--perfect to compliment all of the other popular decor:
And if I do manage to ditch the pregnancy weight soon, maybe I'll get in on the fashion trend (before it goes away) and sport one of these pretty dresses:
That's all I've got for now, but I'm going to keep my eyes peeled as this trend continues to emerge in home decor. It think a hit of watercolour--in furnishings, a painting, or an accessory could be the perfect thing to soften the edges of any room. Happy Friday, and have a great weekend!